Submitted by UltimateGod on
Hello again,
Its been about a month since I posted out last video of game play footage, So I thought I would bring you another blog post about our current progress as of this morning ( August 3rd, 2014).
So the art guys have been hard at working integrating art assets into the game, as you have seen from the teaser post from Antoine :). Florian, Wessel and our animator David have been hard at work on path finding, shader work, and animations.
I have been working on combat mechanics. I implemented a reload system, so that clips and magazines in the weapons are simulated. For the rifle I have in the game currently (a work in progress), the soldier will fire 5 rounds, then reload their weapon. Also we made it so that if you soldier is firing at the same target, their aim time is lower by a little bit. When reloading this counts as a change of target, so aiming after reloading takes a little longer. I also went through and tweaked the hit change formulas, which are still very much a work in progress.
Without further delay here is a video showing how Florian and I played our very first multiplayer game. The map in the video is a test map, that any structures might resemble any so called favorite maps is just coincidence. Everything is a work in progress, so any bugs seen in the video are on our list to be fixed :). I think everyone will enjoy it a lot :)
Also here are some still teaser images :)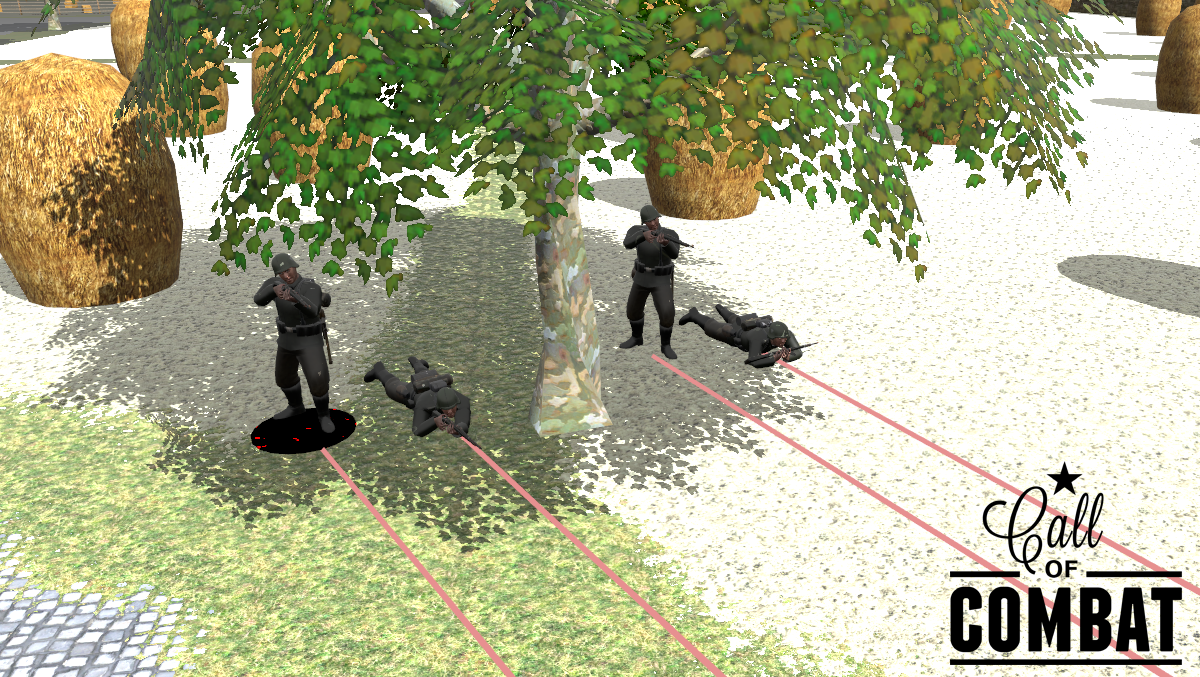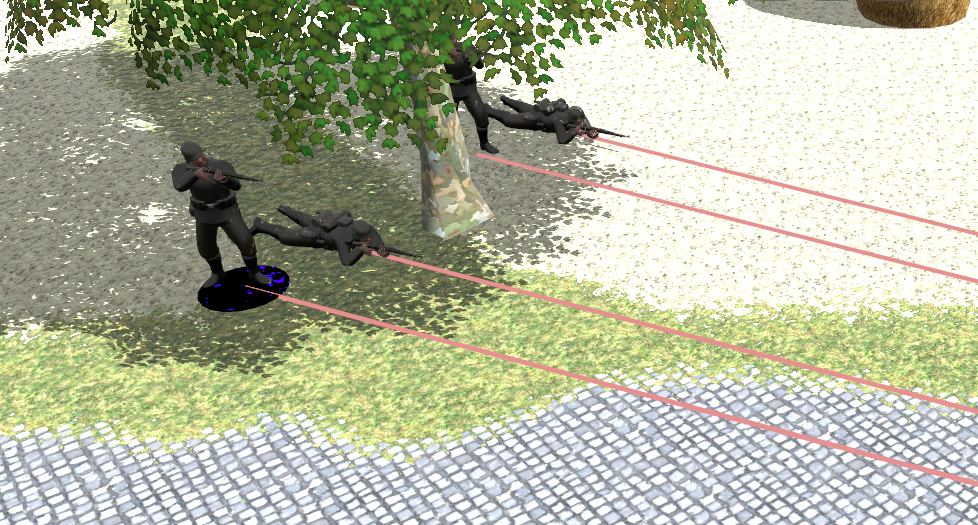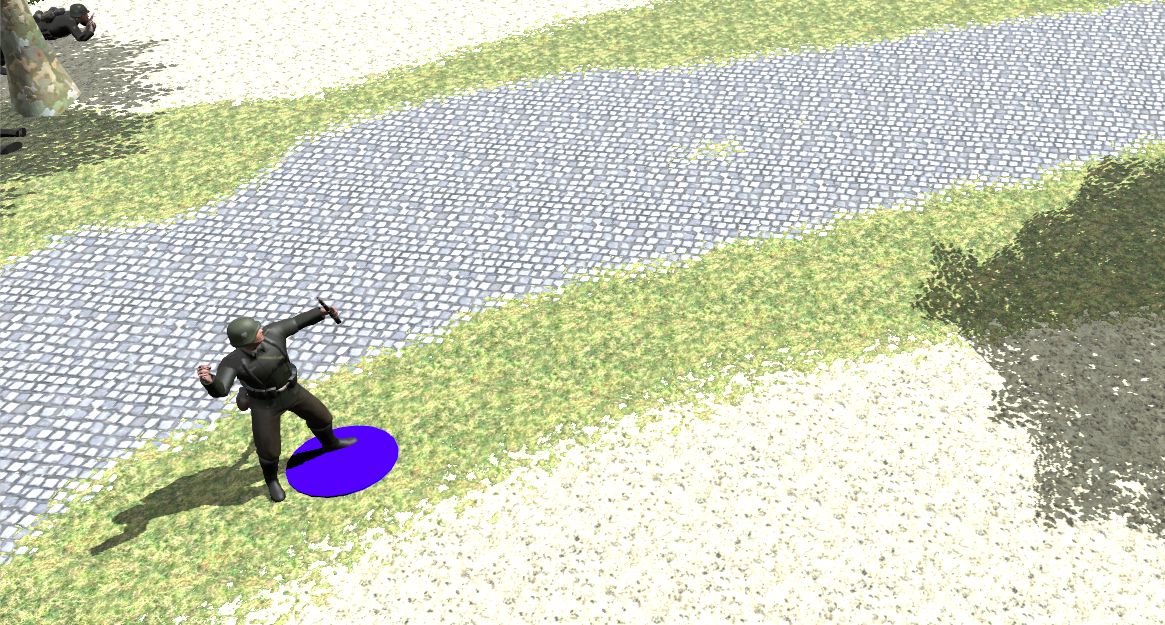 As always, leave your comments below.
Brett "UG"