Greetings Soldiers,
A game is all about interaction. You remember all these cut scenes some old games threw at you? That's not going to happen with the new Call. We want you into the action, and we're going to make it good. Currently we're working on designing the basic controls. To design the controls we are looking at the modern gaming standards. The use of mouse and keyboard will be our main focus.
As in most games the left hand will be on the left of the keyboard. The hotkeys that need to be easy accessible are centred mainly around the 'W' button, directly under the player's left hand. The number buttons are used to select individual soldiers and the alphabetic keys are used for commands whereby timing is critical. The 'Q' button is the shortcut for throwing grenades, a key feature. Further away lie hotkeys whereby timing is less essential. We have to thoroughly test this key layout to see whether or not it works for the game. One thing to keep in mind is that the keys will be fully rebindable so you can always use your personal preferred layout.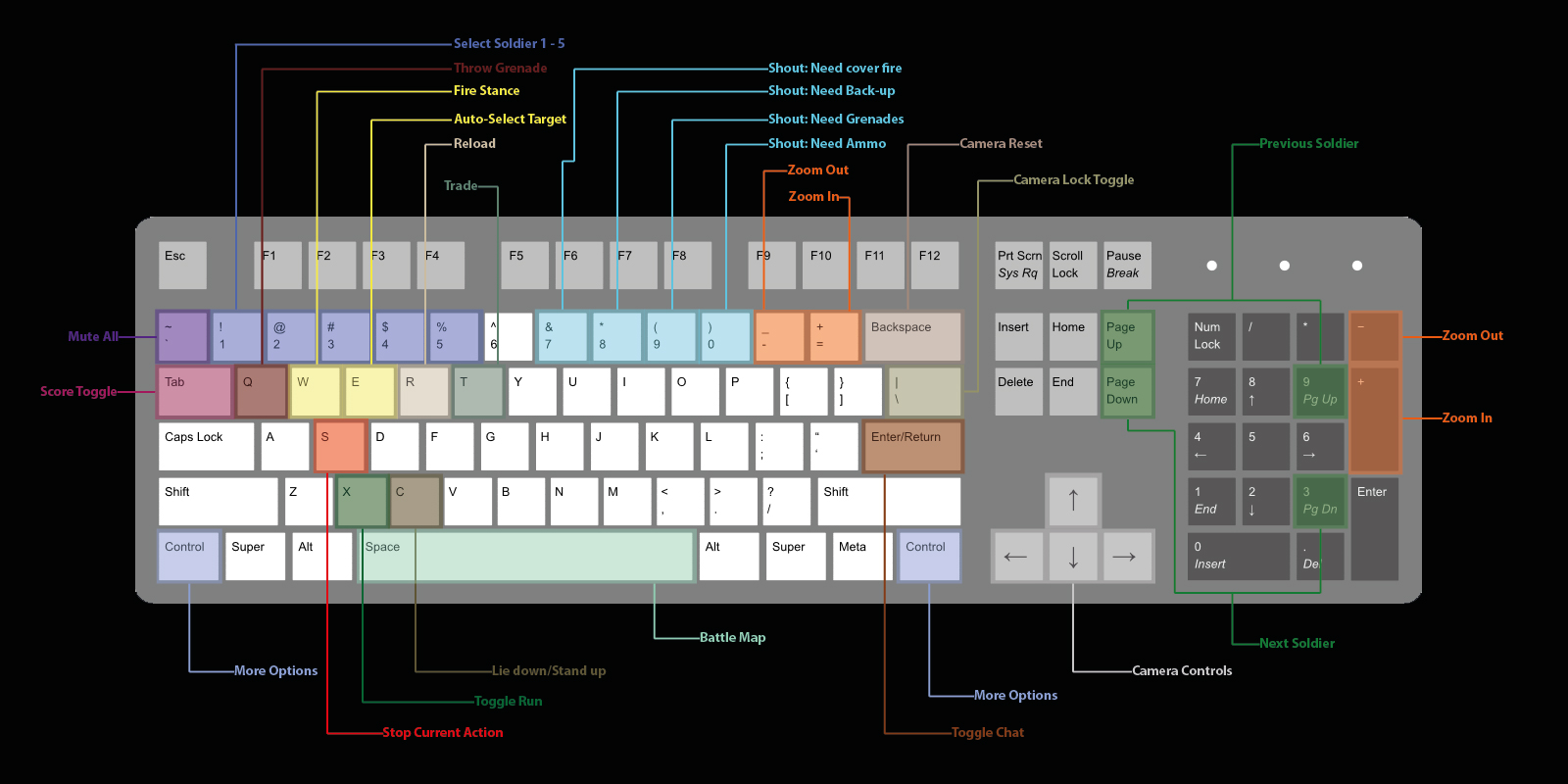 As with most games, the right hand rests on the mouse while playing. We'll be developing for the most common two button mouse, which features a third scroll wheel button. Like with the keyboard, additional mouse buttons can be bound to the desired commands for optimal flexibility. The use of the mouse will be the most familiar to RTS players. Left-clicks are mainly for selecting while right-clicks are used for interaction. The scroll wheel is for used for controlling the game camera.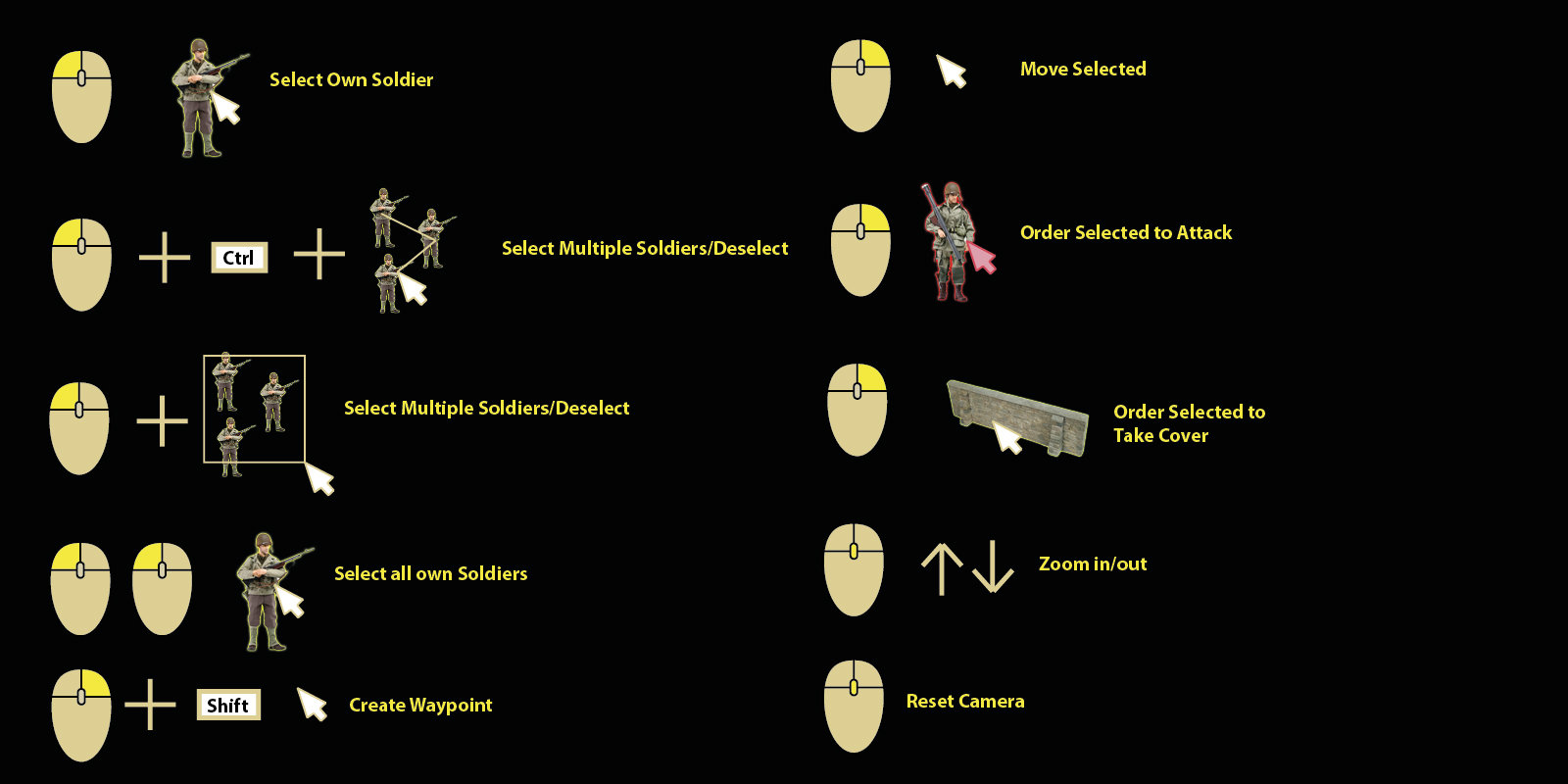 We however do have a very special feature planned for the golden release. We want to implement a control wheel for advanced mouse control. The control wheel is a context-menu positioned around the cursor. Pressing and holding control will summon the menu and directional movement indicates the desired option. The control wheel is still being designed. The subject will be covered in-depth in a future update. We'll keep you posted!