Hi there,
I've been planning to introduce myself for a while now. You know, that guy who has been mentioned in one or two previous posts. Mentioned on the team page as the game concept expert and animator. Well that's me.
I'm Martin de Haan, game designer and gamification consultant by trade. Knowing Florian from the time we worked for the same company, he approached me with the idea of creating a sequel to Call of Combat. It sounded like a funny joke that time but the first steps had been set. Now it no longer looks like a joke. The creation of a sequel to Call of Combat became a project, a company, and most of all very real. I've spent the first meetings teaching Erik and Florian what designing a game is about. Then I shifted my focus on keeping these two from making classic game designer's mistakes. Their enthusiasm and dedication is impressive, therefore I do believe in shaping this idea into a golden release. We'll do everything to make Call of Combat v2 a game you guys will love. I'm proud to be part of this.
Game design is about creating game mechanics that engage players. Before you know if a game mechanic is engaging you have to test it thoroughly. How do you test a game before it's finished? Paper prototyping, or in this case, plastic prototyping!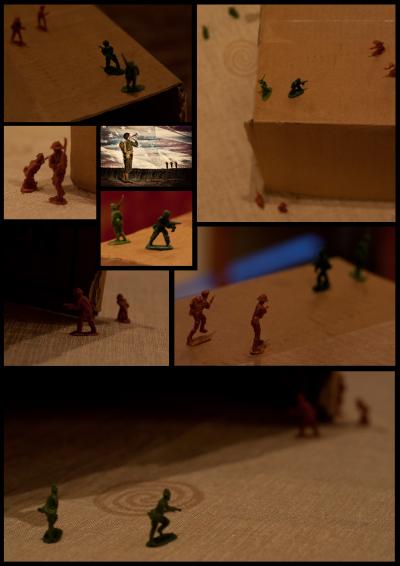 Best regards,
Martin